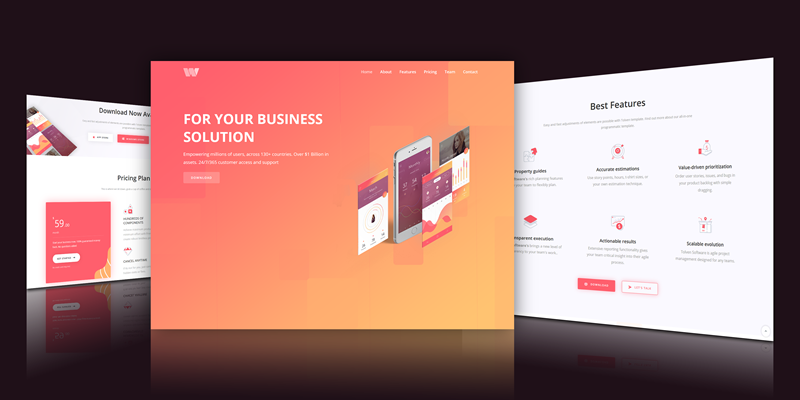 Tolven is a Landing Page CMS pro template by cmspro.club built using the cms pro framework. Features include side dot menu, all the elements you'll need for a standard Landing Page including clear intro CTA button, services, team, testimonial, pricing table and contact form.
Great template for personal, freelancer, or app page.
Note that login/registration, search and other links have been removed due to a template nature. You can however enable them if you need it.
1.00
Current Version
September 20, 2019 12:00 AM
February 27, 2021 06:36 PM
5.50
1. [Update] CMS Pro 5.50
October 23, 2019 05:41 PM
5.20
2. [Update] CMS Pro 5.20
1.00
Initial Version
September 20, 2019 04:00 AM
0

Review for Tolven
Buyer Rating
Sales: 20
Comments: 0
Files Included:
HTML, CSS, JS, JPG image
Software Version:
cms pro 5.1+