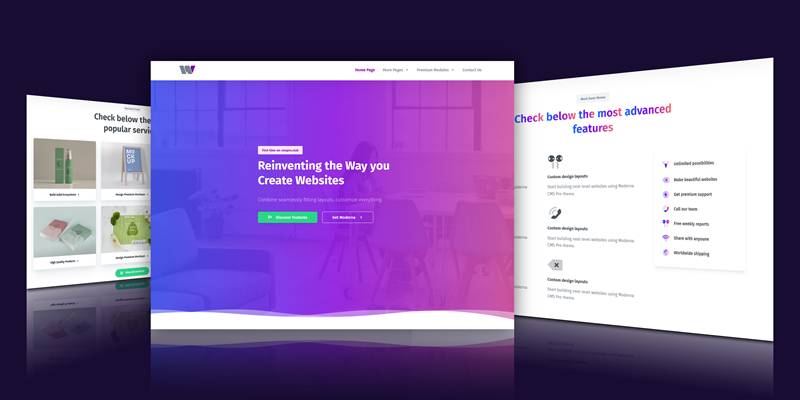 Moderna is mulipurpose multipage theme built using cms pro framework. With 20 reusable building block create a stylish website, showcase your projects, and quickly add new blog posts. With many useful components, you can build a unique website that perfectly suits your business.
Great template for simple personal site or complex business portal.
This theme supports all of the premium modules.
1.00
Initial Version
January 08, 2021 05:37 PM
0

Review for Moderna
Buyer Rating
Sales: 25
Comments: 0
Files Included:
HTML, CSS, JS, JPG image
Software Version:
cms pro 5.5+